Anne-marie elias is the chief disrupter
I'm Passionate About
Making A Difference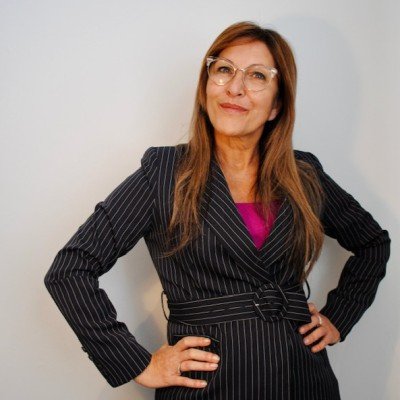 I've been challenging the status quo for over 30 years, through working in government, startups and NFP and my two TedX talks. I think the world's problems can be solved through innovation and entrepreneurship and love to spend my time working with organisations who want to improve outcomes for their customers.
As a senior policy adviser to state and federal government ministers, on both sides of politics, I have been a part of significant programs and reforms including the NSW whole of government ageing strategy, transition to NDIS, and federal programs in Industry Science and Technology. I spent a year working as CEO of Beckon Capita, an impact/ ESG investment startup, which completed my journey of understanding capital and underserved markets.   
Currently a UTS Fellow in Innovation and Entrepreneurship, I co-founded Impact61 a social enterprise focused on disrupting impact investing and building a clearer pathway for investment to reach community-led impact initaitves.  
Get started with a workshop or event to ignite an innovation mindset. Access the innovation and entrepreneurship ecosystem to solve pain points.
Is your business ready to grow? Access the mentors, talent and resources to help scale your business.
Let's talk about your purpose and legacy and connect you to community led social impact initiatives that make a real difference now.
Keynote speaker at a number of conferences and events.
Independent Schools Association STEM conference – Sparking Innovation
Raine & Horne – Igniting Change
Insurance Australia Group – Sharing Economy Panel
AICC – What we can learn from the Israeli Innovation Ecosystem
AICC – Digital Disruption IQPC – Digital Disruption in Government
Investing for Good – Journey to Social Innovation
Personal Injury Education Foundation – Awards
Co-Design Hackathons: co-design hackathons are a human-centred approach to innovation, TechFugees Australia and Chronic Pain Hackathon.
Dive Event France 
Re-imagining social licence for the business of tomorrow
In a world of rapid change where we are seeing unprecedented technological advancement we need to start thinking about its impact on people. The digital revolution and all its benefits may cast a shadow over humanity if we don't start factoring in the needs of people
Disrupting the status quo for social change
In Australia, government, NGOs and the private sector spend hundreds of billion dollars per year on disadvantages, yet one in 7 people lives below the poverty line. We can change this by collectivising our efforts – sharing our time, talent and resources to break the cycle of disadvantage